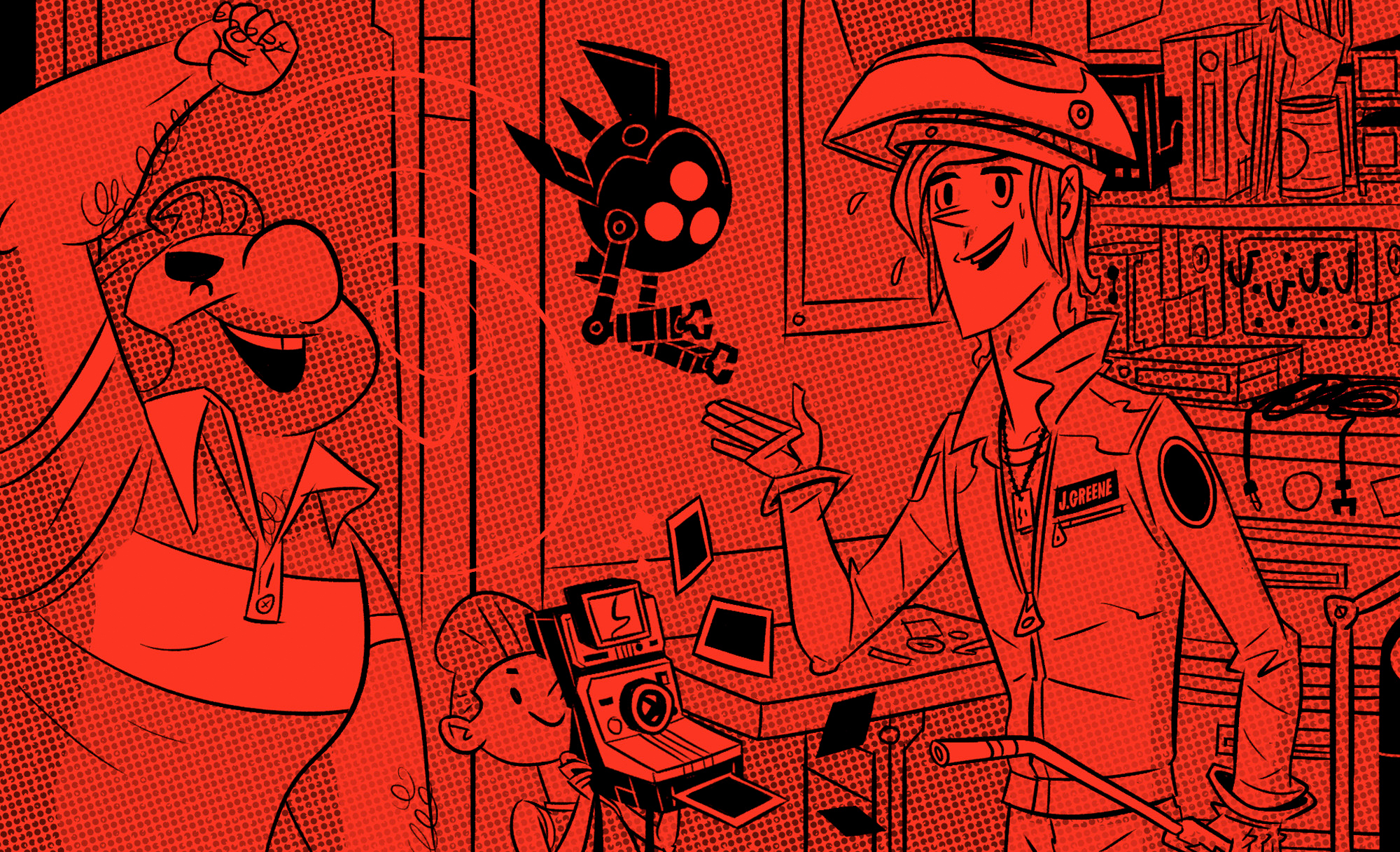 Doom Cannon is a digital comics experiment blending cinematic transitional movement with targeted interactive and sound elements, designed to maintain the experience of reading a comic while taking advantage of what sequential work on a screen can do!
Yes, it's a story about sexy teenage hijinks inside of a giant robot that's been converted into a private school. Yes, they've got monsters both enormous and small, wasteland warriors, and rival robot-schools to battle.
Ultimately though, their relationships with fellow students, family and friends in the surrounding ruined world, and the history of what got them here, lead to an exploration of loss, change, guilt, and our relationship with time.